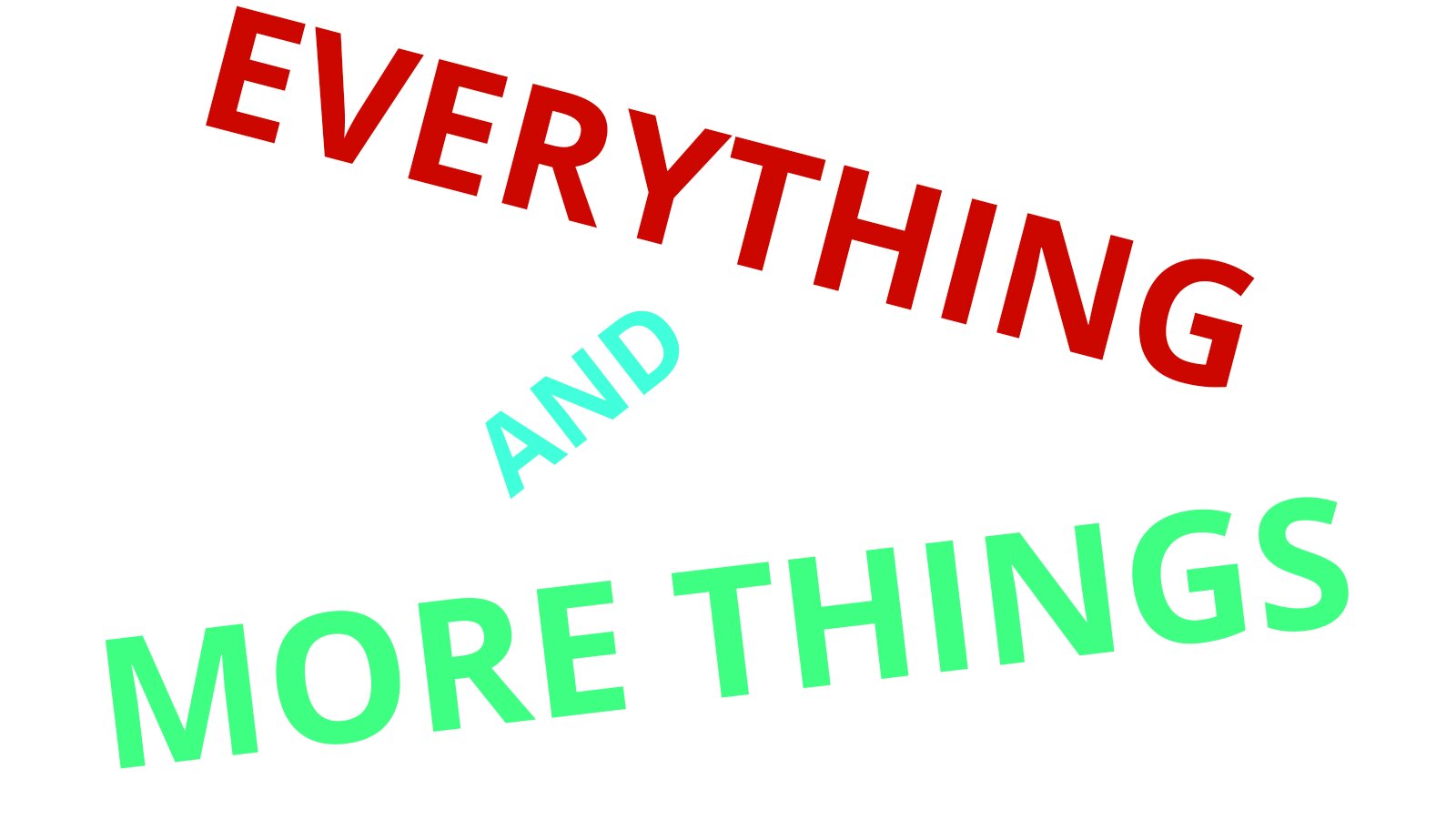 Everything and more things is a place for
People who want to learn and do, well, anything!
Some of our best services:
That's not all!! Just because it it isn't listed, does not mean we don't have it, search for it in our search.
Search for something now

Hello, y'all! i am a young man who loves to study the bible, research, play guitar, and learn about anything and everything(with some exceptions of course!).
Please forgive me if the website is in shambles, I am building this website as I go, and THIS WEBSITE IS STILL IN CONSTRUCTION.
contact me at:
this email
or at the chat on the side of the page.
Counter Widgets